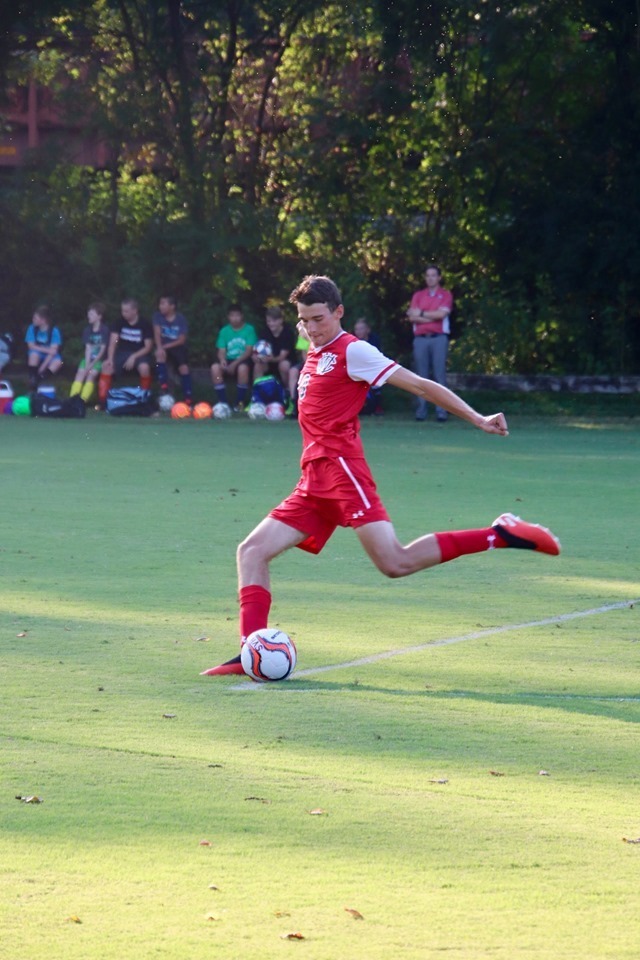 Westover Varsity Soccer Grabs its first Victory of 2019!!
Jessica Beach
Monday, August 26, 2019
Westover soccer improved to 1-1 on the 2019 Varsity season Tuesday night with a 5-1 win over Temple. Westover was led by captain and senior Justin Oakes who scored 3 goals and now has 4 goals in the first two games of the season. Solid defense has been given in both games by senior Isaac Motley and freshman Ethan Joyce. Others who scored were junior Matthew Moore and freshman Isaac VonEime. Eighth grader, Keeley Bettendorf added the assist of the night. Coach Seth Lackey stated that last year the team set a goal of a winning season and accomplished that, Westover's first since 2013. This year their goal is to have back to back winning seasons. Coach Lackey also added that the team is a young squad with only 2 starting seniors. They play some of the toughest teams in their first five games. The team has already played the 2018 VACA state champs and will play the 2018 VISAA state champions next week. They are continuing to grow together. Westover's first home game will be Friday night at 5.