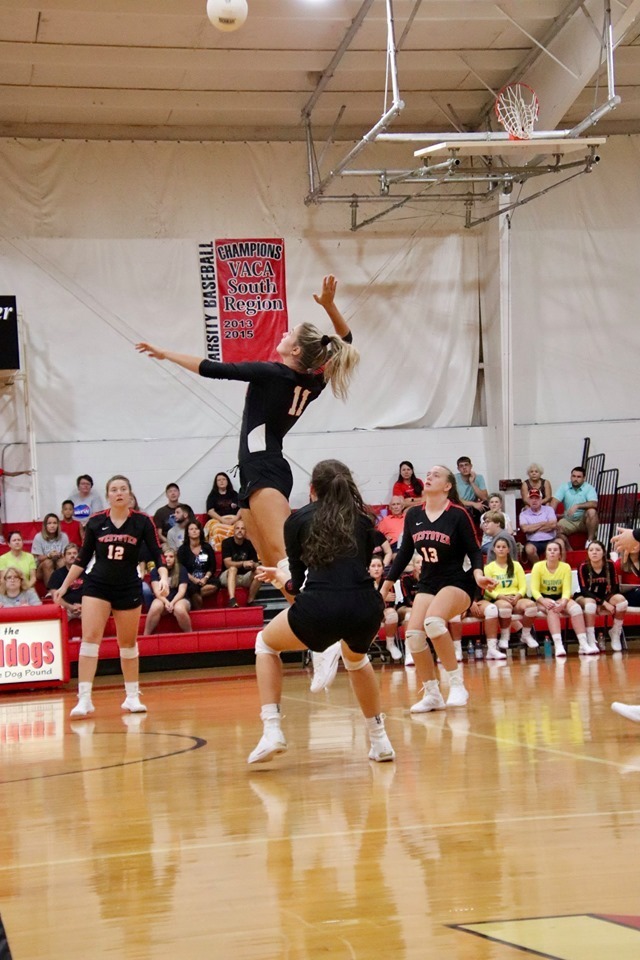 Varsity Lady Bulldogs Volleyball Victorious over Christian Heritage!
Amy Calvert
Tuesday, September 03, 2019
Our Varsity Lady Bulldogs hosted Christian Heritage last Friday for a VACA competition and recorded the win. Our team won in three sets, 25-19, 25-11, and 25-15. This brings our overall record to 6-2 and 2-1 VACA.
Stats:
A Kelly 3 aces, 6 kills, 2 serve receptions, 7 digs
D White 11 kills, 2 sr, 1 block, 1 assist, 1 dig
E Saunders 2 kills, 2 sr, 1 assist, 3 digs
A Burton 4 aces, 6 kills, 5 sr, 1 block, 1 assist, 8 digs
B Black 6 aces, 10 service points, 13 assists, 1 dig
G Lawrence 1 ace, 2 sr, 4 digs
A Briscoe 1 ace, 8 service points, 4 digs
MP Fulcher 5 aces, 2 kills, 1 block, 2 digs
R Dillard 2 kills, 3 sr, 6 assists, 3 digs
M Millner 1 kill, 4 sr, 7 digs
L White 1 ace, 1 kill, 3 sr, 4 digs
M Hodges 13 sr, 11 digs