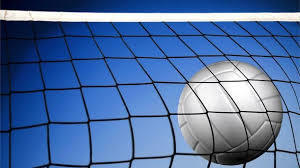 Triple Sweep for Lady Bulldogs!
Amy Calvert
Thursday, September 05, 2019
Tuesday evening in our home gym was an awesome triple sweep for our volleyball teams with MS, JV, and varsity recording victories on the court! The varsity ladies defeated Temple in three sets, 25-23, 25-14, 25-16, celebrating a big VACA win! Our girls were relentless at the net and challenged Temple's defense every set. We now stand at 7-2 overall and 3-1 VACA. We will travel to Forest tomorrow to face off with Timberlake in VACA action. Please pray for courage and confidence for our athletes and coaches! You are appreciated!
Stats:
A Kelly 1 kill, 1 serve reception, 4 digs
D White 4 aces, 11 service points, 6 kills, 7 sr, 1 assist, 6 digs
E Saunders 2 aces, 4 kills, 6 sr, 1 assist, 11 digs
A Burton 4 kills, 6 sr, 9 digs
B Black 4 assists, 5 digs
G Lawrence 3 sr
A Briscoe 1 kill
MP Fulcher 6 aces, 13 sp, 9 kills, 1 block, 8 digs
R Dillard 3 aces, 7 sp, 3 sr, 15 assists, 4 digs
M Millner 14 sr, 7 digs
L White 2 sr
M Hodges 10 sr, 3 digs